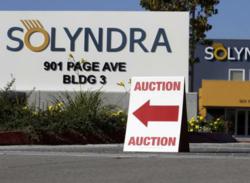 Washington, D.C. (PRWEB) May 10, 2012
The Atlas Society has published an OpEd examining the nature of crony capitalism, how widespread it is, and what the solution to it is. Highlights of article "Crony Capitalism Versus 'Making' Money":
-Author Walter Donway opines that under Bush, Obama, and TARP, American free-market capitalism has become crony capitalism.
-On January 18, a Rasmussen poll revealed that 39 percent of those responding consider ours a system of crony capitalism. Donway adds, "And they are right. But that does not answer the question: Does it have to be?"
-The reign of cronyism throws into relief two radically different breeds of businessman, Donway argues, the one who profits by innovating, producing, cost-cutting, and serving customersand the one who prospers by means of pull in Washington, the state capital, or the town hall.
-How does "crony capitalism" work? How widespread is it? And can one succeed without a "crony"?
-What is the solution to crony capitalism?
Resource/ Interviews:

Author Walter Donway has been a trustee of the Atlas Society since its inception. Until 2002, he was editor of Cerebrum: The Dana Forum on Brain Science for the Dana Foundation, where he was director of the Dana Press. Donway's articles have been published in Newsday, Cosmopolitan, the Wall St. Journal, Commonweal, and Occasional Review, among other venues. He is the author of a book of poetry, Touched By Its Rays.